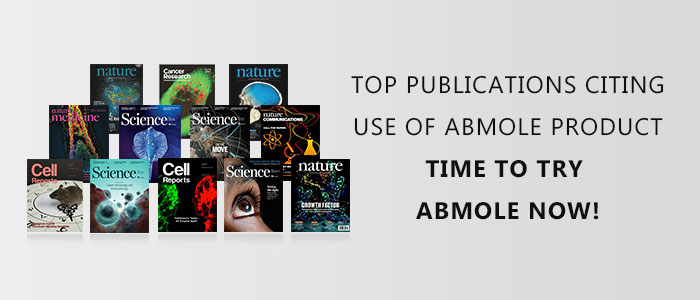 Try a new brand, refresh your research!

Summer is almost upon us and you may need a refreshing change of laboratory supplies.
Abmole Bioscience is devoted to high quality inhibitors with professional service. Now switch to Abmole inhibitors, an entirely new attempt will inspire creative ideas to bright your experiments!
Much to your delight, place the first order of Abmole inhibitor by showing other brands, one more free inhibitor[1] will be supplied to support your research!

Period: Aug 1, 2018 ~ Oct 31, 2018
Promotion Code: TRYAB

Do not lose this golden chance! Greet your cool study season!
[1]You can get one more free inhibitor which price is not higher than the product you purchase.